Some say the first Valentine's Day was in the year 496. So expressing our love has been around for over 1500 years! It's thought to have originated from a Roman festival called Lupercalia, officially the start of their springtime.
The story goes that as part of the celebrations, men drew women's names from a box. They'd be boyfriend and girlfriend for the duration of the festival, and sometimes they'd get married. Later on, the church decided to turn this festival into a Christian celebration and combine it with a celebration of St Valentine. Hence the name and hence the everlasting connection of the 14th February with an expression of our love.
Whatever Valentine's Day means to you and your loved one, we are here to make the gift side of things easy and stress-free. Check out our tips for making this Valentine's Day an extraordinary one.
Give your loved one a unique gift in 2022
Roses are not your only option. Tailor your choice of flowers to the recipient. If it's your daughter or a close friend (Valentine's Day is not just for lovers), you might want to go for more of a lily-based bouquet or a big bunch of gerberas. There are many flower and colour options, so don't get too caught up in just roses. Having said that, we are incredibly proud of the roses we source. They are good quality, long-lasting and great value for money.
Consider the receiver
Think about what sort of gift your loved one would appreciate. Maybe they love chocolates or soft toys, or the statement of a colourful balloon. Check out our range of gifts on our website or give us a call to talk through the options. We can also help you find the words to go on the card, too!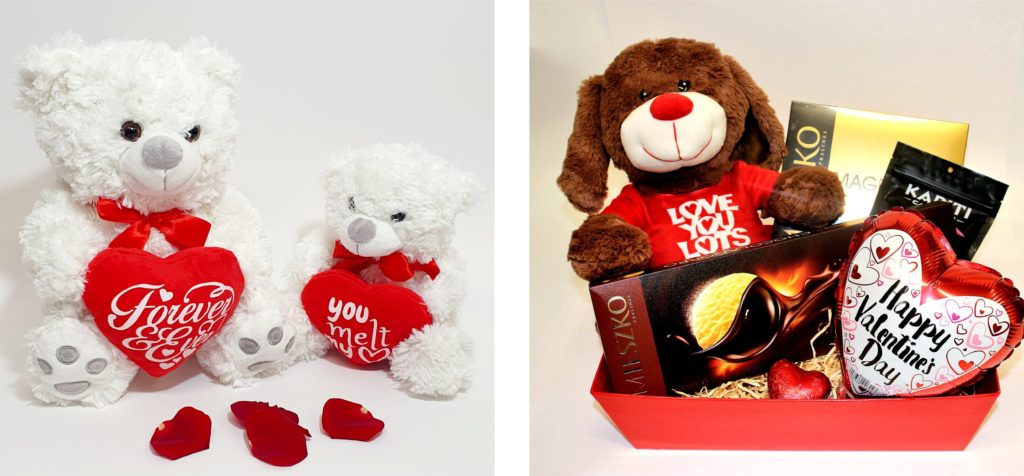 Who else do you love?
Valentine's Day is not just about your life partner. This special day is all about giving love, whether that's to your partner, your friend or a family member. It's also becoming more common for children to give their teachers a gift on Valentine's Day. We have a range of small posies and chocolates to brighten any teacher's day.
Check out our website for more details.
Leanne